(Distant sessions)


My experience with Madeleine has been life-changing.
I have struggled with anxiety, depression and self-esteem issues for years now and have tried everything to try and relieve this. None of it was working until I found Madeleine, and had our reiki sessions to facilitate my internal energetic growth.
She worked so closely with me, listening to me and really getting to know me as a client, to ensure that our reiki sessions were as valuable and appropriate as they could be.
She is a warm and instinctive healer who treats every case individually and thoughtfully. This I know because soon after working with Madeleine 3 or 4 of my friends/colleges started working with her (after seeing the impact our sessions were having on me) and they reported the same thing.
Anyone who gets the pleasure to work with Madeleine is lucky - you get a consultation before the session and a report after the session that outlines what Madeleine experienced during the session and what practices you could incorporate into your life in order to keep growing.
I have found a lifelong energy practitioner in Madeleine and for that, I feel deeply, deeply blessed.
Georgia - London, UK
(Learning Support Assistant)
---
(Distant sessions)


There are moments in your life when the universe sends you a special gift - this is my experience I was recommended to Madeleine and I didn't even know what she did but I followed my instinct and the experience has been truly amazing…
For me Madeleine skills have bridged the gap between where I was and what I wanted to achieve - spiritual wholeness - wellness and enlightenment - it's a journey.
I didn't even know reiki could achieve such things - and remotely!!
If I had the choice, I would opt for remote every time as that is the truest test of the reiki healer.
Madeleine is dedicated to her work - and that comes across with the accuracy in which she not only delivers the spiritual powers but in her assessment of how the session went thereafter
- spot on every time.
I have gained so much from my sessions with her - truly amazing...
Not all reiki healers are the same - I would recommend her every time to anyone who asked - and have done so even if they don't!
All the above comments are 100% true - thank you xxx.
Alessandra - Surrey, UK
(Barrister)
---
(Distant sessions)


Madeleine has, in a very short time, helped me through one of the worst and lowest points in my life. At short notice she will try her best to fit me in her schedule and help me and will always go above and beyond. I'm very thankful to have met her!
Phillie - London, UK
---
(Distant & physical sessions)

I've been very lucky to have been on this journey with Madeleine through understanding and learning her reiki practice.
I have weekly sessions with her to help tackle everything from childhood trauma to any aches or pains my body is currently facing and there's a reason why I keep coming back! I've received a number of distance healing as well as real-life sessions. Both are great and are just as effective and powerful and set me up for the week ahead.
I can't recommend Madeleine and her craft enough. I've recommended her to so many friends already and often gift sessions to friends on birthdays/holidays as I want them to experience what a wonderful practitioner she is and the amazing benefits of reiki.
Lewis - London, UK
(Performance Artist & DJ)
---
(Distant sessions)

This was my first time doing anything like this.
Rewire educated me and made me feel very comfortable prior to the actual healing.
I felt really calm, fell asleep and had a wonderful dream. I woke up completely recharged and with new vigour.
The after healing notes were very useful and I continue to implement them into my lifestyle.
I recommended a friend based on how much it helped me in such a short space of time.
If you haven't tried this I suggest keeping an open mind and going for it.
Awesome experience!
Keri-Luke - Surrey, UK
(Event Manager & Music Producer)
---
(Distant and physical sessions)

I've tried so many different types of alternative therapy and reiki is definitely my favourite.
I think that has a lot to do with Madeleine as a practitioner. She goes above and beyond to help you and understand you and I personally really benefited from seeing someone who was similar to my age as I feel like she really understood where I was coming from.
If you want to kick start a change in your life and become connected to yourself again, then try reiki.
You have to put the work in, but I am happy for the first time in years.
I can't thank Madeleine enough!
Sarah - London, UK
( Consultant/Singer-Songwriter)
---
(Distant sessions)

Working on my healing with Mads has been an absolute pleasure.
Since the pandemic I have felt like my body has been so congested and having Mads to help me get back on track has made me feel so much better, way less stressed and has helped me deal with my anxiety.
I love her energy so much and her soothing voice makes me feel calmer and convinced that I am safe, loved, guided and protected.
She's an angel.
Kuda - Kuala Lumpur, Malaysia
(Business Consultant)
---
(Distant sessions)


I originally came to the process out of curiosity.
I came back because it helped me gain awareness of when I'm not firing on all cylinders energetically.
When I'm engaging in the healing process regularly it anchors me, helps me refocus my self-care and of course heal.
Just taking time out to lie in stillness for 45 minutes once a week is valuable in and of itself.
What Madeleine brings to the experience is an open-minded guidance and wisdom that I trust in fully, though it is by no means prescriptive.
It is gentle and flexible guidance that is all about allowing you to bring yourself into alignment and start to recognise what that alignment feels like in your body.
Matt - London, UK
(Runner-Music Industry)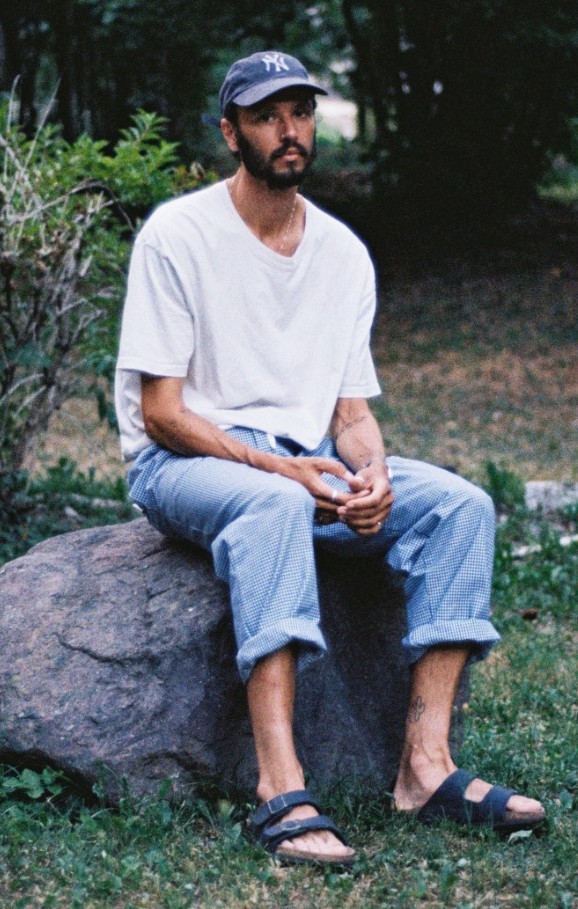 ---
(Distant sessions)

When I first spoke to Madeleine on the phone I could already sense how much she would be able to help me.
Her remote sessions are super powerful and you are left feeling not only incredibly relaxed, but also full of energy and purpose.
I was very new to Reiki but everything she explained sounded very clear and she made sure I understood what she was finding and how she interprets it.
Over the following days, she would check in with me and she would go over the mile to help me figure anything out, or she would sit on zoom with me going through my Mantras (a new routine which I love!) and she is always super positive and happy to see the progress you are making.
She has an incredibly rare talent and I'm so happy to have found her in my journey to healing and understanding myself more.
I'm looking forward to learning more with her!
Lucia - London, UK
(Photographer)
---
(Physical session)
I've never done energy work before I met Madeleine.
I was anxious and unfocused and struggling to get myself back on track.
She worked with me and I could feel things and negative patterns starting to release and reorient. I feel myself getting clearer thoughts and more purposeful actions that are now guiding me to my goals.
Ben - Phuket, Thailand
(Professional MMA Fighter)
---
(Physical session)
It gives me great pleasure to share with you my holistic, healing and transformational experience I shared with Madeleine back in the divine surroundings of Narasoma retreat center in Ubud Bali. From the moment I got onto the table I had surrendered myself mind, body and soul over to the care of Madeleine.
I was completely exhausted!!!
The session was not only deeply deeply revitalizing but totally re-centering and exactly what I needed at that specific time in my life.
The clarity and connection I felt deep within myself was so empowering and uplifting.
Afterwards Madeleine wrote up notes & gave me some pointers and advice on what came up during the session.
I found this so useful and a great tool to go back to.
Overall a magical experience. It was the best birthday gift I could have received.
Thanks Madeleine x.
Simon - Ubud, Indonesia
(Trauma Release Masseuse / Kundalini & Yoga Instructor)
---
(Physical sessions)
Madeleine is a gorgeous soul. Her incredible healing ability was really needed when I was going through one of the trickiest times.
I felt like a new woman.
She also gave me techniques to even benefit from healing myself which I still infiltrate on a day to day basis!!
I recommend her from the bottom of my heart.
Alana - London, UK
(Fashion Consultant)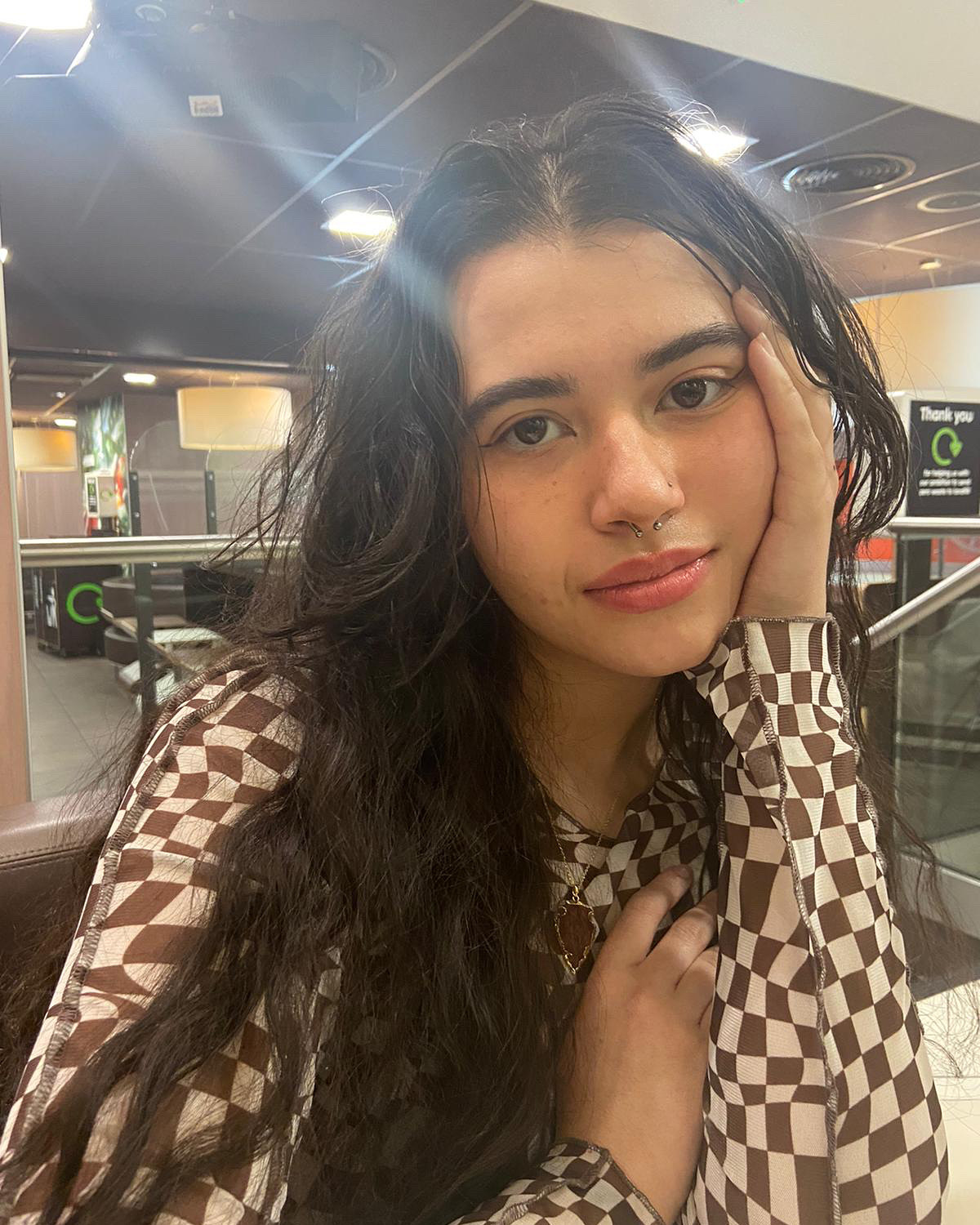 ---
(Distant session)
Maddie is such a kind and intuitive healer.
She uses all her psychic abilities to channel your energy and understand the exact causes to your ailments.
Not only does she find the cause of the problem but also heals you in that time!
She always leaves her clients with practical exercises to do in order to continue the healing process.
Maddie is 100% my go-to healer and she always brings heart and empathy to her work.
Thank you Maddie!
Alexa - Paris, France
(Medium)
---
(Physical sessions)
I did reiki & sound healing
( tuning forks )
sessions with Madeleine several times over the last month, very surreal and enlightening.
Certainly shows how powerful an effect sound/vibration has on our overall spirit and energy.
She has a way with sound and is very attuned to its properties, having dealt with a lot of stress and trauma in my life the impact was quite profound.
Relaxing at times, helped me to sleep and release toxins.
She was also able to identify where some of my trouble areas/energies were which gave me an idea of what to work on in the future.
Highly recommend it!
Matt - DC, USA ( RIP brother )
(Musican)
---
(Physical sessions)
Over 5 weeks I had 10 energy healing sessions with Madeleine, each following a counselling session with a coworker of hers. Madeleine is an easy person to trust, she makes you feel at ease immediately. She is a unique person who is more than just a reiki healer. She has deep insight into personal trauma, and how to move towards living with less psychological suffering.
Sessions with Madeleine are indescribably therapeutic. I am an atheist and an empiricist. You don't have to believe in anything, simply be open to the experience.
Michael - Phuket, Thailand
(Musician)
---
(Physical session)
Madeleine is a very special kind of person, and l felt relaxed with her immediately.
I tend to be a bit of a sceptic with these new age treatments, but on the other hand, l know that in the right hands they can be very effective.
Madeleine has that wonderful gift that is rare in this field of healing. She actually channels a higher power through her reiki, and the sound work with the tuning forks is like nothing l have ever experienced before. I was literally transported to another plane.
The level of relaxation was so deep I felt like I was floating during the session.
I suffer from depression due to a traumatic brain injury, and the relief l felt after my session with Madeleine lasted for days, it was like something heavy was lifted from me.
This is an experience not to be missed for anyone, it can only enhance your life.
Julie - Phuket, Thailand
(Ashtanga Yoga Teacher)


---
( Distant & Physical sessions)
I have suffered from anxiety, depression, and chronic pain for over 45 years. I have tried every modality and have been on every known medication. Relief was rare, incomplete and fleeting. I had resigned myself to the sad realization that my body and spirit were as evolved and content as they would ever be.
Enter Madeleine. I can only describe her presence as angelic. Madeleine's energy is wise, selfless and pure.
The healing I have experienced is profound. I have been opened and I am cleansed, renewed, pain free and on the path to completion.
Madeleine is a healer. My experience with her can only be described as magical and I am forever grateful for the gifts she possesses and the peace and love she has bestowed in me.
It is happening. It has happened. Mote it be.
Love and Above,
Richard Mikels - San Francisco, California, USA
(Grateful Soul)
---
(Physical sessions)
I only dared to dig deeper during my counselling sessions knowing that right after I would be treated by
Madeleine to have my energy balanced and recalibrated.
I experienced an unblocking of emotions and stagnant energy, and that was magic!
Most of all, I am eternally grateful for getting my creativity back!
Renato Freitas - Phuket, Thailand
(Fine Artist)
---
(Physical sessions)
I had approx 5 sessions with Mads. I've been in addiction for around 30 years and after trying and failing to end the way of life I was so used to, I chose to go to rehab.
In rehab, I was treated using a number of modalities, including counselling, life coaching, relapse prevention, meditation, mindfulness and Mads' energy balancing sessions.
I was really struggling with not being able to remember my past, with thoughts disappearing from my mind before I could examine them. I was also dealing with low self-esteem.
In the 1st session, Madeleine explained what she does and provided scientific evidence which supports her work. Mads gets quite animated when she's talking about this stuff, it's clear she loves what she does and is genuinely excited to do whatever she can to help.
We then discussed what I wanted to get out of the sessions, and by the way, it's ok if you don't know because Mads can help with that, but she's also happy to let her intuition guide her.
Without fail, within 5 minutes of starting the session I'd fallen asleep even though I wasn't tired at the time, it was such a relaxing and safe environment.
I had vivid images appear during my sessions but could not articulate what they were when I woke. In saying that, I felt nothing but peace during the experience.
It's the most gentle type of healing I've ever experienced and It worked perfectly alongside counselling for me.
My counsellor would ask what was on my mind and I could not remember. I felt like thoughts were being plucked from my mind, the blank memory gaps were distressing.
But the energy work with Mads helped me feel safe to remember and experience them, and I have now started to remember things from my past again.
She also helped me to have trust in my gut feelings and got me on my way to feeling worthy and knowing that anything is possible.
I am truly blessed to have had Madeleine's guidance and healing during one of the most difficult times in my life.
Be willing.
Tracey - Phuket, Thailand
(Assessor, National Disability Insurance Scheme)
---
(Physical session)
My first Reiki session & it was a very uplifting experience. My troubled leg has more movement already!
I recommend Madeleine to everyone who is keen to have a session.
Thank you.
Jenny Sparks - Rosebud, Australia
(International Music Consultant/Agent & Personal Management)
---
(Physical session)
I had my first Reiki experience with Madeleine last week.
Going into it, I was unsure of what to expect, but Madeleine made me feel very comfortable from the very beginning of the session.

Throughout the session I experienced a range of emotions within, and I could feel the negative energy and emotions leaving my body.
Straight after the session, I was very relaxed and throughout the days following I had a lot more energy and clarity to get things I'd been putting off completing.

I have already told so many people how great the session was and I really recommend Madeleine to anyone wanting to give Reiki a go!
Sophie Hartman-Smith - Melbourne, Australia
(Primary School Teacher)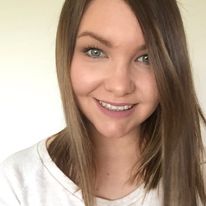 ---
(Distant sessions)
I completed 4 consecutive session's with Madeleine recently. I have to say, I feel fantastic.
I have never experienced remote Reiki before & all I can say is "WOW'.
Madeleine works very intuitively & I found her introducing me to a whole new level of awareness & connection.
I really felt supported, not just in our session's but with detailed feedback & techniques to try throughout the week.
I have added some of these techniques to my daily routine.
I really feel I have had a very spirituality enlightening experience & have been guided with love wisdom & understanding.
I would highly recommend Madeleine & cant thank her enough.
Genine Rozario - Bristol, UK
(Entrepreneur)
---
(Distant and physical sessions)
I've had the gift of having three treatments with Madeleine.
My first was the day of my wedding, the second was the night before I was being induced to give birth to my daughter and the third was before I was due to go back into the workforce after having my kids.
These were some of the biggest moments of my life, having Mads by my side guiding my inner spirit back to it purest form gave me a clarity and energy I haven't felt in a long time.
After these sessions not only did I have a new found energy an excitement for life I also had a sense of calmness that allowed me totally trust my instincts and intuition.
Madeleine's wealth of knowledge and her calming presence made these sessions very enjoyable and easy to relax.
I would recommend these sessions to anyone and everyone.
Harriet Donnelly - Seaford, AUS
(Registered Psychiatric Nurse)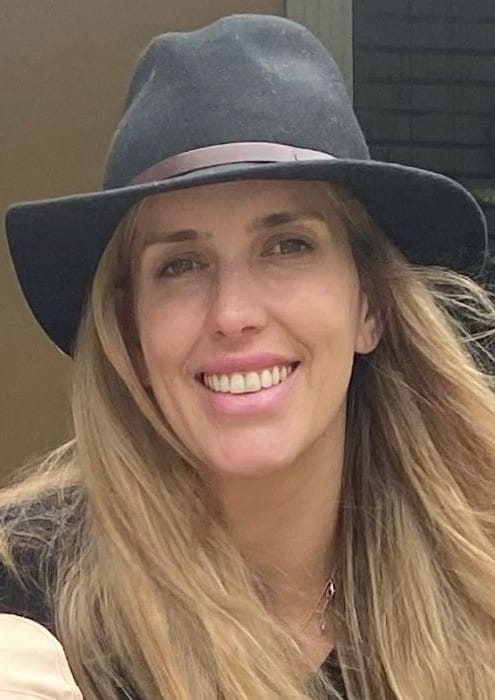 ---
(Physical sessions)
I've recently had the fortune of working with Madeleine, benefiting from her unique skillsets and what I see to be her innate gift as a healer.
I have spent a large propotion of my working life as a miner which ended up being a spiritually destructive force in my life that I could not ignore anymore.
As a result of remaining apart of such an inherently toxic way of being and ignoring my inner voice for so long I ended up struggling with addiction and other unhealthy ways of being.
Being from my background and not being native to the language of spiritual healing this process and experience was definitely new to me!
After relaxing into my first session with Mads it was apparent that she had a special gift that for me is unquantifiable and intangible.
It transcends words what the experience is sufficed to say that the intent to heal is real and the vibrations are felt when in Mad's energy field.
The only parallel that I can make is from what I gained from an Ayahuasca ceremony I experienced in Colombia.
There is a similar ethereal quality to how the shaman conducts the ceremony with how Mads occupies the space when she's doing her thing.
As I say, it's beyond what I can describe here with words but what I gained from our sessions has helped me reconnect to my inner voice, centre and confidence to walk a spiritual path.
Mads provides a relaxing calming and safe space, is a consummate professional and holds substantive knowledge in what she is practicing.
Definitely recommend if you're looking to evolve and enrich your spiritual path!
Erik Haymann - Phuket, Thailand
( Lighting My Path )
---
(Physical sessions)
I first came to Madeleine as a tightly wound knot of stuffed emotions and mental barriers that I carried around in my physical body like an old house with a rat problem.
Although I had a dim idea of practices that treat the spiritual body and was in no way skeptical, I was absolutely floored time and again by my experiences while in Madeleine's care.
As I rebuilt my life in the wake of addiction, she supplanted self-doubt and insecurities with a firm footing in spiritual self-care and self-love.
Through breathing, sound, colour, vibration, and meditation, Madeleine opened my eyes to a vast and meaningful world at my fingertips.
The word transcendental comes to mind when I attempt to describe a session with Madeleine, but it is a grave understatement.
She exudes serenity and grace, acting as a guide in the wilds of the soul and the positive effect of her work is irrefutable and objectively life changing.
Where I was once angry and resistant, I am now confident in the steps I take on my wondrous journey of self-discovery.
I would absolutely recommend Madeleine if you're ready to stir the soul and find the wellspring of peace in your center.
Ben Boden - Phuket, Thailand
( Part-time Pirate, part-time English Teacher )
---



Copyright: All text copyright Rewire Energy Healing.